Samsung Chromebook 2 13.3-Inch Full HD Luminous Titan Now Available – See Features, Specs, Reviews, Price and Where to Buy
Samsung's much-awaited next-generation Chromebook – the Samsung Chromebook 2, is now available. Samsung's new Chromebook 2 comes in two different sizes, the more feature-rich 13.3-inch model, and an 11.6-inch model. In this article let's take a look at the 13-inch variant first. We'll discuss the 11.6-inch model in a separate article. The new Samsung Chromebook 2 13-inch model features a high-resolution full HD display, Octa-Core processor, a sleek stitch design lid (same with Samsung Galaxy Note 3), and a convenient software value pack. Check out the rest of its features, specifications, price, and where to buy below.
Advertisements
Samsung Chromebook 2 13.3-Inch Features
The new Samsung Chromebook 2 13.3-inch is powered by a Samsung Exynos 5 Octa 5800 processor clocked at 2.0GHz with 2MB Cache. The processor is paired with a 4GB of DDR3L SDRAM and 16GB eMMC storage. It features a nice 13.3-inch LED-backlit Full HD display with a resolution of 1920×1080, and an anti-reflective surface. At full HD, images and text will look crisp and clear compared to an HD display only.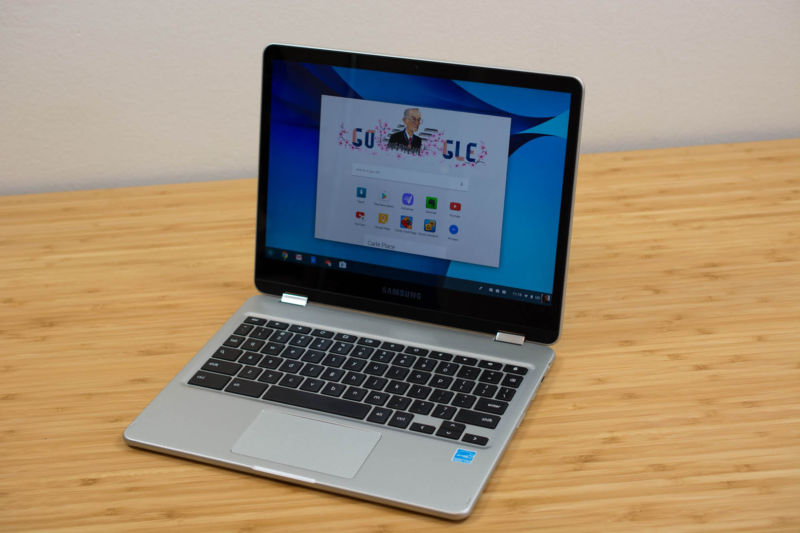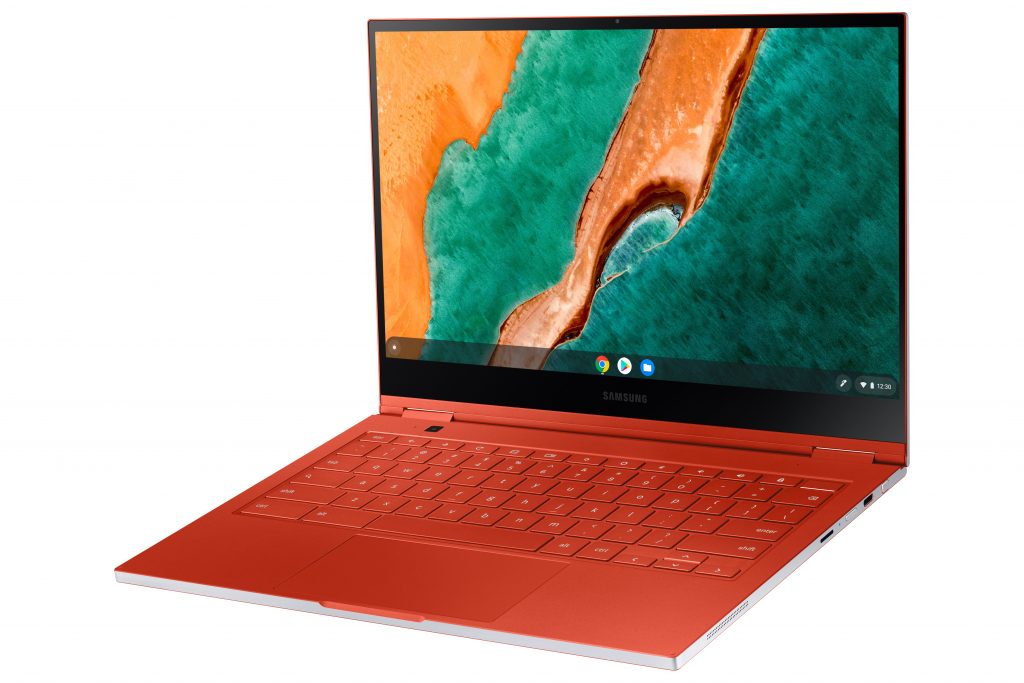 The new Chromebook 2 also features a premium and sleek stitched design giving it a leather-like cover, the same design we see in Samsung's Galaxy Note 3. This Chromebook is also optimized for entertainment; its webcam is better compared to the previous Chromebooks, it has hi-power speakers, superior video playback, and curved keycap keyboard design for faster and more comfortable typing experience. It also features noise reduction which is available via SW update.
The new Samsung Chromebook 2 13-inch model also features a fast WiFi 802.11 a/c with Bluetooth 4.0 connectivity, along with other ports such as a USB 3.0 port, HDMI port, headphone out, USB 2.0 port and a micro SD card slot. Check out the rest of its specifications below, and watch the video review below as well.
Samsung Chromebook 2 13.3-Inch Specifications
Specifications
Samsung Chromebook 2
Model
XE503C32-K01US
Operating System
Google Chrome
Processor
Samsung Exynos 5 Octa 5800 2.0GHz Quad A15/ 1.3GHz Quad A7, 2MB L2 Cache
System Memory
4GB 1600MHz DDR3L
Storage
16GB SSD
Display
13.3-inch Full HD LED at 1920×1080, 16:9, 250nit, with ant-reflective
Graphics
Integrated with shared memory
Camera
720p HD webcam
Speaker
2x 2 Watts
Mic
Dual Array internal
Wireless
WiFi 802.11ac with Bluetooth 4.0
I/O Ports
USB 3.0, USB 2.0, HDMI, headphone/mic combo, Micro SD slot
Input
74-key keyboard with multi-gesture touchpad
Battery
2 Cell Li-Po 4700 mAh, 35Wh, up to 8.5 hours
Dimensions
12.72″ x 8.80″ x 0.65″ inches
Weight
3.06 lbs
Color
Luminous Titan
Disclaimer
*Noise Reduction will be supported later via SW update
** 802.11agbn will be supported at launch timeframe, ac feature will be supported late via SW update
***Battery time is based on Google Scenario, and how long your battery lasts depends on your environment
Price and Where to Buy
The Samsung Chromebook 2 13-inch (Luminous Titan) is available now for only $399.99 USD at the time I posted this article. Check out the latest best price from B&H Photo Video here. It also comes with a 1-year warranty for standard parts and labor. You can also include a drop and spill warranty for up to 2 years. You also get a software package with AirDroid Premium, Wunderlist Pro, and Little Bridge. If you are from the UK, you can also order one from Amazon UK here.
Samsung Chromebook 2 13.3-Inch Reviews
The Samsung Chromebook 2 13-inch review video below is courtesy of NewGadgets.de. Well it's not really an in-depth review, rather it's more of a demonstration or brief overview of the Chromebook 2.