MSI GS70 Stealth Pro Gaming Notebook Unleashed – Features GeForce GTX 870M Discrete Graphics Processor
MSI, after announcing a series of their updated gaming notebooks armed with the next-generation GeForce GTX 800M and GT 800M series discrete graphics processor, has also unleashed the upgraded version of GS70 Stealth – the new MSI GS70 Stealth Pro gaming notebook. Aside from the powerful 4th generation Intel Core i7 quad-core Haswell processor, the new MSI GS70 Stealth Pro features the next-generation NVIDIA GeForce GTX 870M, as well as Super RAID 2 technology, Killer Networking and SteelSeries full-color gaming keyboards with SSE. Check out the rest of its features, specifications, price, and where to buy below.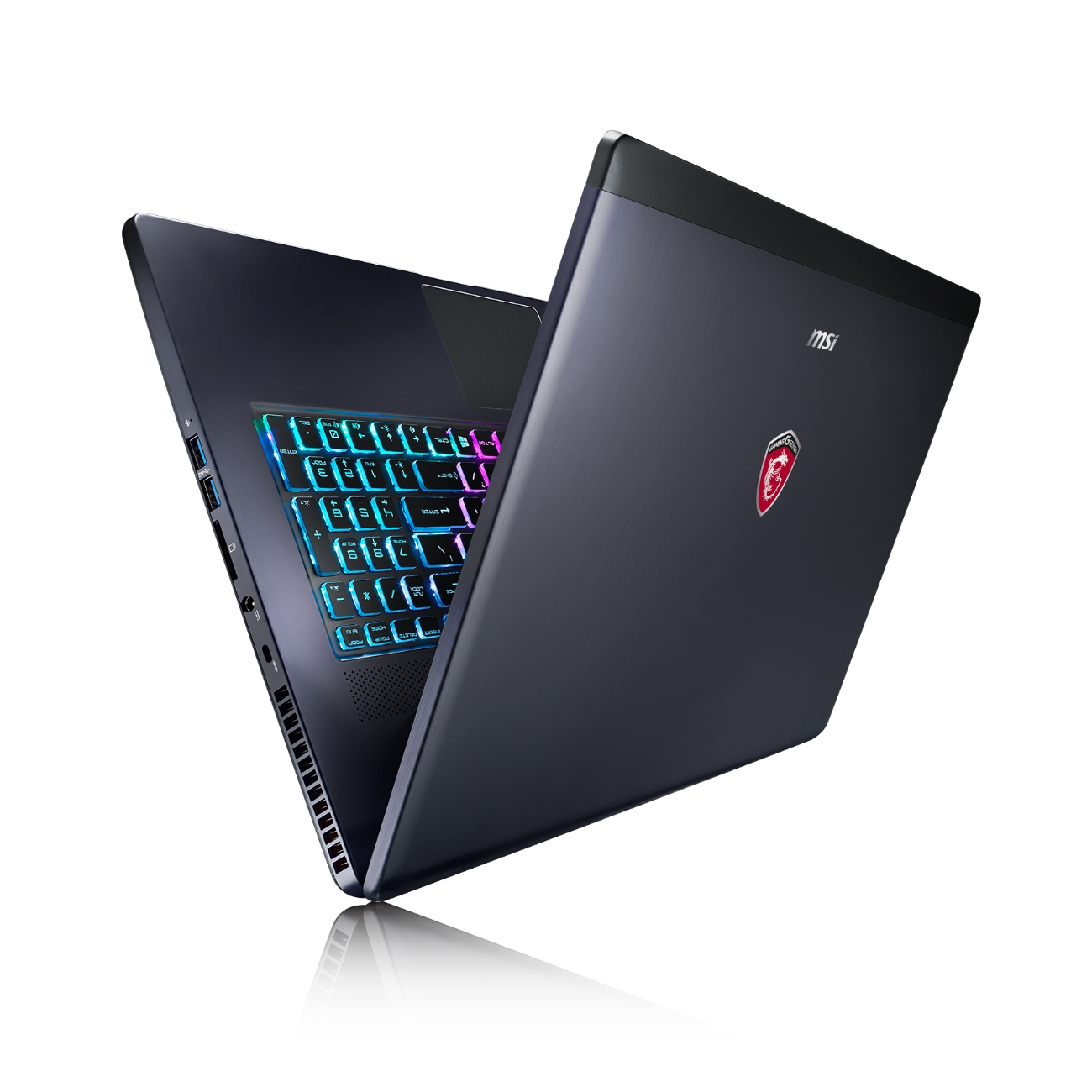 MSI GS70 Stealth Pro Specifications
| Specifications | MSI GS70 Stealth Pro |
| --- | --- |
| Operating System | Windows 8.1 |
| Display | 17.3-inch Full HD (1920×1080), Anti-glare |
| Chipset | Intel HM87 |
| Processor | Intel Core i7-4700HQ |
| Memory | Up to 16GB DDR3-1600 |
| Graphics | GeForce GTX 870M with 3GB GDDR5 |
| Storage | up to 768 Super RAID 2 + 1TB HDD |
| Keyboard | Full-color backlight, Slim Keyboard by SteelSeries |
| USB Port | 4x USB 3.0 |
| Card Reader | SD 4.0 (XC/HC) |
| Video output | HDMI 1.4 and miniDisplayPort 1.2 |
| Audio Ports | Mic-in and Headphone out |
| Audio | Sound by Dynaudio, 2.1 channel 4 speakers + woofer |
| LAN | Killer LAN E2200 |
| Wireless | WiFi Intel Dual Band Wireless-AC 7260 802.11ac, Bluetooth v4.0 |
| Webcam | Full HD Cam (30fps@1080p) |
| Battery | 6-Cell Li-Ion (5400mAh 60Wh) |
| Power Adapter | 150W |
| Dimension | 418.5mm x 287mm x 21.8mm |
| Weight | 2.66Kg w/ battery |
MSI GS70 Stealth Pro Gaming Notebook Features
The MSI GS70 Stealth Pro is like the big brother of the MSI GS60 Ghost we featured last week. Some of their features and specifications are similar, but the GS70 Stealth Pro has more weapons under its hood. The GS70 Stealth packs high-performance 4th generation Intel Core i7-4700HQ quad-core processor and latest NVIDIA GeForce GTX 870M with 3 GB DDR5 VRAM, the 3D Mark 11 Performance score over 35% faster than GTX 770M graphics.
With powerful CPU inside the machine, the GS70 Stealth Pro can do more with base frequency 2.4 GHz and turbo boost speeds up to 3.4 GHz. Meanwhile the latest GPU allows the users to experience more FPS of each graphic-intensive game and delivers smoother cinematic effect and better visual quality.
Aside from having a larger 17.3-inch display, it also has more room for storage with up to 768GB in Super RAID 2 + 1TB HDD. The GS70 Stealth Pro is slightly thicker than the GS60 at 21.8mm thick. It also comes with the latest online streaming software, the XSplit Gamecaster. The XSplit Gamecaster lets you easily record your gaming moments and broadcast your live gameplay sessions to Twitch, YouTube, UStream, and more.
It's simple, easy to use and ideal for sharing your gameplay with friends family, or the world – Or for capturing those perfect gaming moments, just for the heck of it. So what are you waiting for? Join the revolution and start streaming and recording with XSplit Gamecaster today. Use XSplit Gamecaster with all of your Notebook game streaming, the first debut only on MSI gaming notebooks.
The MSI Super RAID 2 on GS70 Stealth employs 3 SSDs with M.2 interface, kicking up access speeds from 1350 MB/s to more than 1500 MB/s – 3 times faster than a high-performance single SSD notebook produced by other brands, and more than 15 times faster than conventional laptops packing hard drives with 7200 RPM. It is the best to design in the industry for booting up and handling files.
The MSI GS70 Stealth Pro also features MSI's Matrix Display multi-display output with three built-in I/O display interfaces, including the latest 2x Mini DisplayPort 1.2 and HDMI 1.4. Mini DisplayPort 1.2 and HDMI 1.4 both feature AV sync output to handle 4K*2K Ultra HD TV. With two output interfaces and the notebook's own screen, GS70 Stealth NB offers the most choices in terms of 3 external displays or 2 external + 1 built-in displays, present the best screen resolution and performance in the industry.
It also features a SteelSeries keyboard with backlit designed for gamers. Keyboard feedback and durability were also greatly enhanced and the Windows Start key was relocated to the right side of the keyboard to prevent gamers from hitting it accidentally when gaming. The keyboard comes with five backlighting scenarios–normal, gaming, wave, breathing, and dual-color, as well as variable zone lighting and seven types of light changes, which together offer over 1000 possible lighting combos. Depressing the Gaming Mode hotkey switches on the LED backlight on the left side of the keyboard while keeping the rest of the keyboard dark, so you can quickly find gaming keys and stay focused on the battle at hand.
Aside from the cutting edge hardware that the MSI GS70 Stealth Pro is built with, it also has 5 best features when it comes to multimedia.
MSI's top-of-the-line GS Series of gaming notebooks packs Killer Networking, a feature designed with gamers in mind, the powerful Killer Ethernet. The Killer Networking adapter provides serious gamers with an outstanding online gaming experience with lower latency (ping). The Advanced Stream Detect automatically classifies and prioritizes data streams, greatly enhancing data stream flow and reducing lag time. In addition to boosting online gaming performance, this feature enhances video viewing on Youtube or other websites with Full HD videos and downloads them in less than half the time.
MSI's Audio Boost enhances 30% sound quality and comes with AMP (Audio Power Amplifier), a program designed to greatly enhance headphone performance and amperage in medium to high-end competition gaming and HiFi headsets and enhancing wrap around sound. All sound jacks are gold plated because gold is the best conductive material known to man and does not oxidize. Christened "gold flash audio jacks," they increase transmission efficiency and reduce noise, so that GS Series laptops reproduce each acoustic detail crisply, cleanly, faithfully.
Power users will also be amazed by the impressive thermal design on GS70 Stealth, which 2 quiet slim fans were embedded in. It offers a better cooling performance by using a thermal bridge between CPU and GPU, so heat quickly dissipates through the vent that is cooler at any given time, enhancing cooling performance better than the previous generation. Fan and temperature control performance have also been improved so that temperatures are reduced much more quickly and with less noise. The best thermal solution on the market, it supports Intel Core i7 and NVIDIA GeForce GTX 870M ultra level graphics for better user experience in the form of more power, lower temperature, and less noise.
MSI worked with Dynaudio, world-class name in sound system design from Denmark, studying electrical circuits, dozens of speaker drivers, and how to best arrange internal parts and components to optimize sound. For over a year, they tweaked the sound and developed electrical circuits and materials with the best sound response. The GS70, the only slim gaming laptops in the industry with a Dynaudio sound system, clearly leads the industry not simply in terms of volume, but also in terms of stereo and crisp, clear sound for a more enjoyable gaming and multimedia experience.
Lastly, all MSI gaming laptops this year feature upgraded Sound Blaster Cinema 2 wrap around sound, making the already cutting-edge Sound By Dynaudio dual channel sound system, even better with optimized software solutions in particular for wrap-around sound, human voices, virtual bass, and low-quality audio sources. Sound Blaster Cinema 2 and MSI's superior sound system complement each other exceptionally well.
Price and Availability
The MSI GS70 Stealth Pro-024, that comes with 16GB of RAM, and 128GB SSD + 1TB HDD is priced at $1,649 USD. But this item is currently unavailable as of to date. The expected release date is on April 2014. I'll update this article once this gaming notebook gets listed online, as well as when other configurations become available too.
UPDATE: It's now available and you can order one here.