MSI CX61 2PC Multimedia Notebook Features New Generation GeForce GT 820M Maxwell Discrete GPU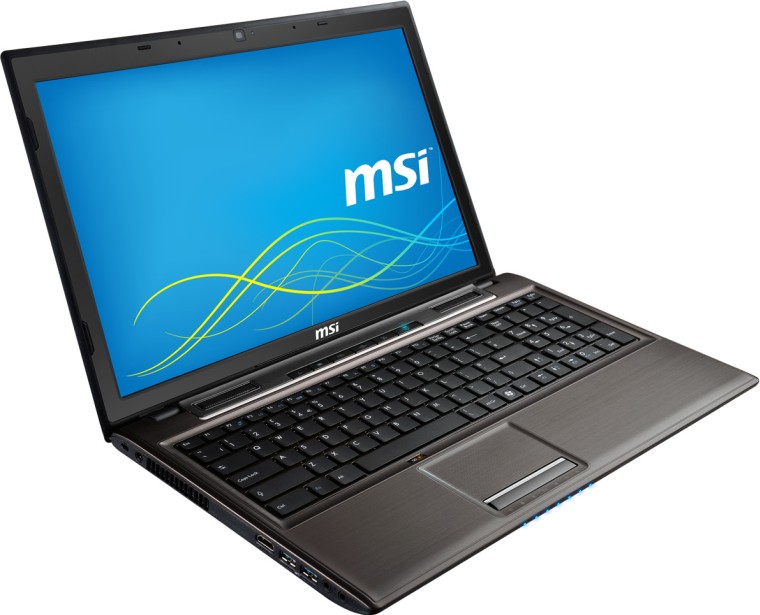 SI has recently launched their latest MSI CX61 2PC Multimedia Notebook, geared towards business users, casual gamers, and consumers who are looking for a good all-around notebook. The MSI CX61 2PC is one of the first notebook introduced to feature the new generation NVIDIA GeForce GT820M discrete graphics processor, paired with Intel's 4th generation Haswell Quad-Core processor. Learn more about its features, specifications, and availability below.
MSI CX61 2PC Features and Specifications
One of the main highlighted features of the MSI CX61 2PC notebook is the new GeForce GT 820M discrete graphics processor with 2GB of memory. It is not the fastest among the GT 800M series, but it is the new Maxwell chip based on a 22nm production technology. It scored P5200 on 3D Mark Vantage and P1500 on 3D Mark 11. It also supports DirectX 11 and NVIDIA PhysX. Thanks to its discrete graphics processor, casual gamers will find this notebook enjoyable. Aside from the new graphics processor, it also comes with an Audio boost solution developed by MSI, called AMP or Audio amplifier, featuring gold jacks, that bring new generation cinema-grade quality sound.
The design of MSI CX61 2PC comes with sharp and business style, this makes CX61 looks low-profile but high efficiency on both business and casual gaming. The quick launch keys were designed on the upside of the keyboard, it's easier for users to enable WiFi, to disable the touchpad when you installed a USB mouse, enable turbo battery mode when you are in battery mode to save more battery life. The gray color covers the whole CX61 with business shape and style.
On a more detailed aspect, the MSI CX61 2PC runs on Windows 8.1 out of the box. It features a nice 15.6-inch anti-glare display, and you can choose from either a 1366×768 HD resolution or a 1920×1080 Full HD resolution. Of course, the Full HD is the better option, but it is expected to be priced higher. Under the hood is a 4th generation Intel Core i7 or i5 processor, paired with 2GB DDR3-1600L RAM that is upgradable up to 16GB. And as mentioned earlier, it comes with a GeForce GT820M discrete graphics processor with 2GB of memory.
The MSI CX61 2PC comes with a single HDD slot drive and a DVD Super Multi optical disk drive. I suggested you upgrade this notebook's drive with the new WD Black2 Dual Drive, where you can have a 120GB SSD and a 1TB HDD installed on a single SATA slot. It also has 2x USB 3.0 ports, 1x USB 2.0 port, an SD card reader, VGA and HDMI 1.4 ports, mic and headphone ports, 720p HD webcam, and 2 channel speakers.
The MSI CX61 2PC is also equipped with a Gigabit LAN and an 802.11 b/g/n WiFi connectivity. It is powered by a 6-cell Li-Ion (4400mAh) battery with a 120W thin and light power adapter. It measures 383mm x 249.5mm x 32.3mm and weighs only 2.5kgs with the battery installed. It's not an Ultrabook so don't expect it to be lightweight.
Price and Availability
MSI has not yet disclosed its manufacturer's suggested retail price for the MSI CX61 2PC as of to date. But the notebook is expected to be rolled out in the following weeks or months to come. They might be waiting for NVIDIA to officially announce the new GT800M and GTX 800 series Maxwell discrete graphics processors.
I'll update this post as soon as new information comes out regarding this laptop.
UPDATE: The MSI CX61 2PC-499US is available with a current retail price of $699.99 with free shipping here. Prices are subject to change from time to time and depending on the retailer. Check out the latest price and availability here.