Asus N550JK-DS71T With GeForce GTX 850M Review
Asus has recently released an updated variant of its popular N550 multimedia/gaming laptop – the Asus N550JK-DS71T.
The N550JK model is the successor of popular ASUS N550JV, powered with the latest next-generation NVIDIA GeForce GTX 850M for a better multimedia and gaming experience.
Like its predecessors, it is also powered with a 4th generation Intel Core i7 Quad-Core Haswell processor and a nice 15.6-inch display.
Check out the rest of its features, specifications, price, and where to buy below. I've also included reviews and game test videos from owners below.
Asus N550JK-DS71T Features
Basically, one major improvement in the Asus N550JK is that it is now powered with the latest NVIDIA GeForce GTX 850M discrete graphics processor based on the 28nm Maxwell architecture, GM107 chip.
The GTX 850M features 640 CUDA Cores/shader units, with clock speeds from 876MHz+Boost to 963MHz+Boost (depending of the variant).
Its discrete graphics processor has a dedicated memory size of 2GB GDDR5 DDR3, with a 64GB/s memory bandwidth, running on a 128-bit memory interface.
It has a memory clock of up to 2500MHz, and it is definitely better and more power-efficient compared to the previous GTX 700M series.
It's not as powerful as the GTX 860M, 870M or 880M found in the new Asus ROG G750 JM/JS/JZ series, but it can handle and run modern-day games, even Crysis 3 (see video below).
Additional Notes:
There are questions whether the GTX 850M N550JK-DS71T uses a DDR3 memory or a GDDR5 one.
There are actually two variants of NVIDIA GeForce GTX 850M, the first one has a slower clock speed at 876MHz+Boost but it has a faster 2GB GDDR5 memory.
Meanwhile, the other variant has a higher clock speed of 936MHz+Boost but has a slower 2GB DDR3 memory. The GeForce GTX 850M in the N550JK-DS71T is using DDR3 memory.
Editor Recommend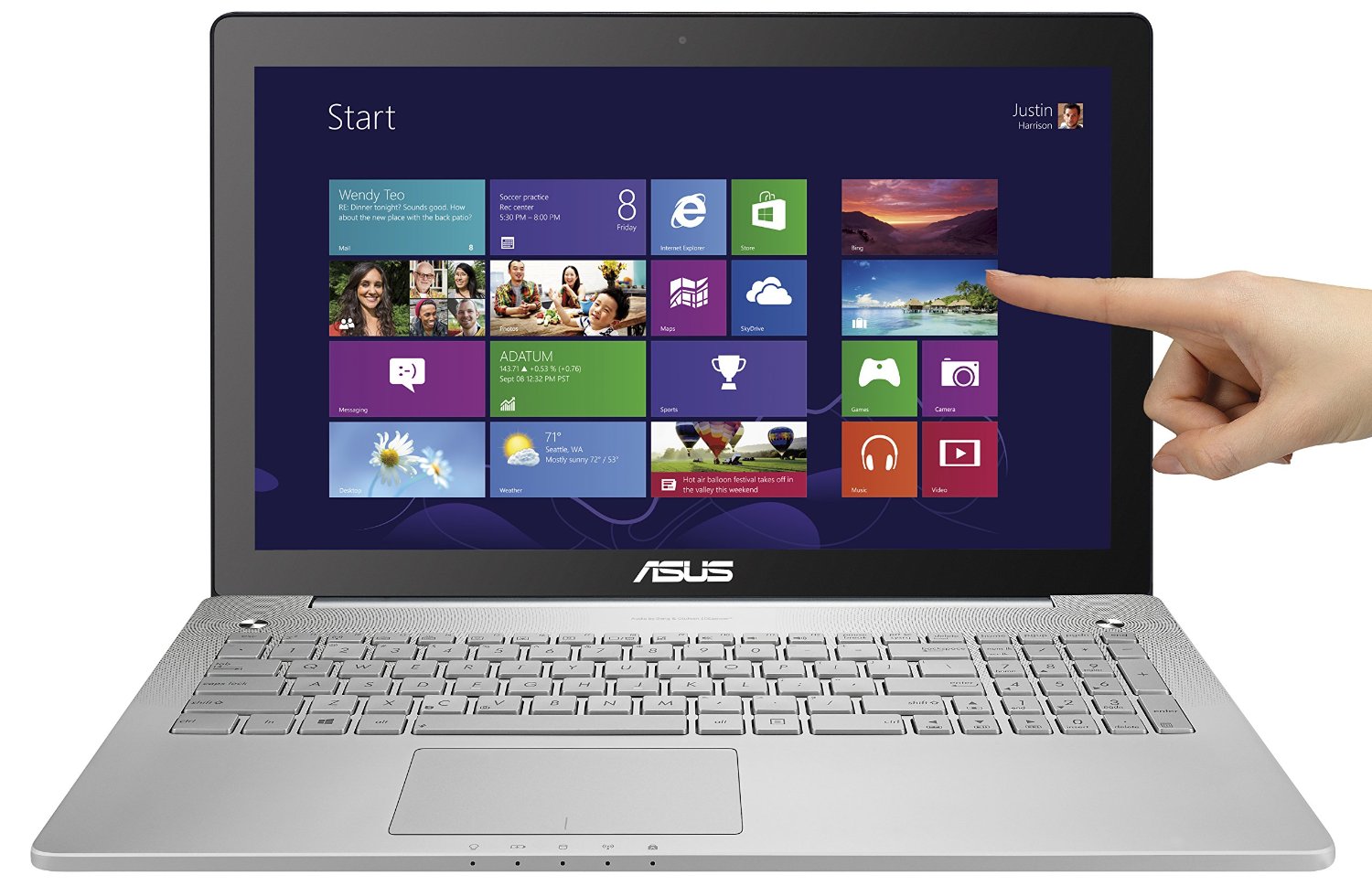 Other features and specifications are more or less similar to the previous N550JV. You can see a review of the N550JV here.
Aside from the GTX 850M discrete graphics processor, it is powered by a 4th gen. Intel Core i7-4700HQ Quad-Core Haswell processor with clock speeds from 2.4GHz up to 3.4GHz.
Since the CPU has a built-in Intel HD Graphics 4600, you can switch from discrete to integrated graphics display depending on the application or games you are running to save battery life.
The CPU is paired with an 8GB 1600MHz of DDR3L memory and is upgradable up to 16GB. There's also a 1TB 5400RPM HDD which I recommend that you should upgrade to a 7200RPM HDD or an SSD later.
Upgrading the N550Jk's drive to a faster one will help improve the overall performance of the laptop.
The Asus N550JK features a nice 15.6-inch ultra-crisp IPS Touch display with full HD resolution, 1920×1080, 178-degree viewing angle, and an anti-glare surface.
It also features SonicMaster Premium with ICEpower, Bang & Olufsen technology with the quad-speaker array, and an external subwoofer (included) for realistic cinema-quality surround sound.
Check out the rest of the specifications below.
Asus N550JK-DS71T Specifications
Specifications
N550JK-DS71T
Processor
Intel Core i7-4700HQ 2.4Ghz (Turbo 3.4 GHz)
Operating System
Windows 8.1 64bit
Chipset
Intel HM86 Express Chipset
Memory
8GB DDR3L 1600 MHz (expandable up to 16GB)
Display
15.6-Inch IPS Touchscreen Full DH at 1920×1080
anti-glare (matte)
Graphic
Integrated Intel HD Graphics 4600
NVIDIA GeForce GTX850M with 2GB DDR3 VRAM
Storage
1TB 5400RPM HDD
Optical Drive
Dula Layer DVDRW/CD-RW
Card Reader
2 -in-1 card reader ( SD/ SDXC/ MMC)
Camera
HD Camera
Networking
Intel Dual Band Wireless-AC 7260 AC
(WiFi 802.11 AC / WiDi)
Bluetooth 4.0
I/O Ports
3x USB3.0, 1x HDMI
1x mini DisplayPort
1x RJ45 LAN, 1x Combo Audio Jack
Audio
Built-in Speakers And Digital Array Microphone
Built-in 4 Speakers and Microphone
Bang & Olufsen ICEpower
SonicMaster Premium
Asus N series external sub-woofer support
MaxxAudio support
Battery
1 Lithium-ion up to 5 Hrs.
Power Adapter
19 V DC, A, 120 W
Dimensions (WxDxH)
383mm x 255mm x 27.7mm (w/ 4cell battery)
Weight
2.6 kg (with 4 cell battery)
Features
Kensington lock, LoJack, Illuminated Chiclet Keyboard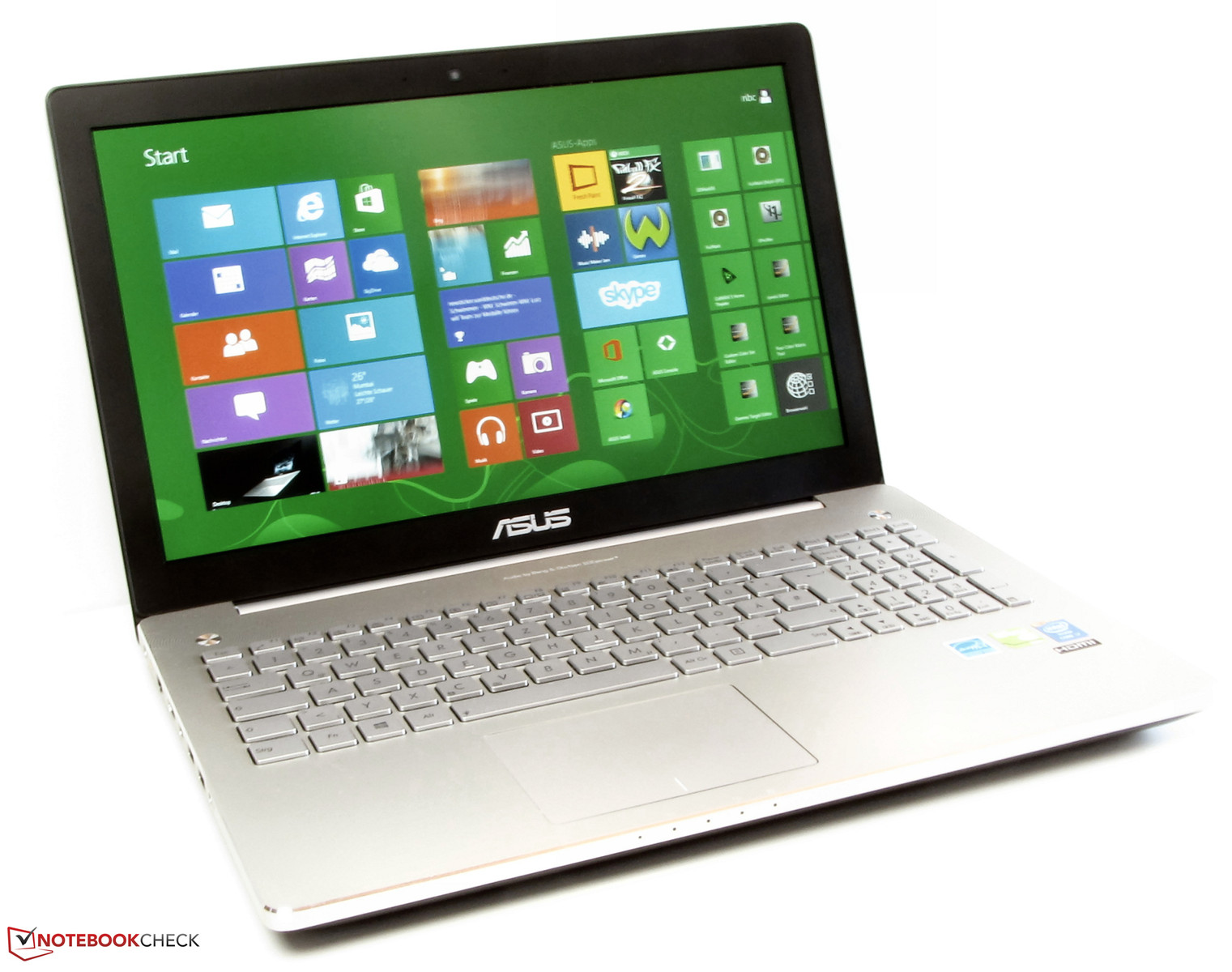 Price and Where to Buy
The Asus N550JK-DS71T is now available in the US, replacing its predecessor's spot. Currently, it retails for only $899.00 here.
It comes with an AC adapter, power cord, Asus Subwoofer, 4-cell Lithium Polymer Battery, and a 1-year limited warranty with accidental damage protection. I would suggest you extend the laptop's warranty for up to 2 or 3 years since it helps a lot.
Asus N550JK Reviews and Game Tests
A NotebookReview forum member named Benchmade 42 was able to get an Asus N550JK-DS71T.
According to his mini-review the N550JK with a GTX 850M that he got scored 4,173 / 4,144 and / 4,608 during his 1st, 2nd, and 3rd benchmark test using 3DMark 11.
This is a huge improvement compared to the GTX 750M and GTX 760M. He also tested it using a Crysis demo and below is the result of his test:
Avg of 78-83 frames per sec at 1080p/medium settings
Gpu usage is at 99% for 25 minutes and the graph at 99% GPU usage at a straight line. no spiking. Same with core clock and memory clock
Max temp of 84c for CPU and 77c for GPU after 25 minutes. Remember the N550JV CPU throttles as soon as it hits 80-82c and goes all the way back down to 800mhz? this one stayed all four cores at 3.1-3.2ghz and never dipped
In addition to his mini-review, below are games played using the N550JK. The game videos below are courtesy of СПИЙД КОМПЮТРИ ЕООД:
Battlefield 4 on Asus N550JK
Resolution: 1920х1080
Graphics Quality: Ultra details
Frame Rates: Average 24fps
Temperature: Average temp 68 Degree Celsius
Graphics Driver: ver 332.35
Crysis 3 on Asus N550JK
Resolution: 1920х1080
Graphics Quality: Medium-High details
Frame Rates: Average 30fps
Temperature: Average 68 Degree Celsius
Graphics Driver: ver 332.35
UPDATE: Here is an unboxing video of the Asus N550JK courtesy of Angeline spongy, and an Asus N550JK review video courtesy of Adrian D.