Apple MacBook (Early 2015 Model) Now Available To Order – Features Intel Broadwell and New USB-C Type Connector
Apple recently announced its latest, thinnest and lightest notebook yet – the Apple MacBook 2015. The all-new AppleMacBook is what the company refers to as the reinvented notebook, making it weigh only 2 pounds and 13.1mm thin. This is even thinner and lighter than the new MacBook Air. The new MacBook 2015 is basically a 12-inch notebook featuring a Retina display and is powered by the latest Intel Core M Broadwell processor.
Another interesting thing or rather intriguing thing about the new MacBook is that it has only one connector, and that is the new USB-C connector. This new powerful USB-C connector is faster than your typical USB 3.0 connector. It's powerful enough to recharge the notebook, and act as your external display output as well. The new MacBook 2015 will be available in three colors: Gold, Silver, and Space Gray and you can start (pre) ordering as early as now. Check out more details below.
Apple MacBook (Early 2015 Model) Features and Specs
The new Apple MacBook (early 2015) features a stunning 12-inch Retina display with a native resolution of 2304×1440 at 16:10 aspect ratio, resulting in a 226 pixels per inch density. Images will look vivid, sharper, and crisp with this display, plus it has a 178 degree wide viewing angle.
Under the hood, the new MacBook 2015 has a very small logic board that can actually fit within your palm. The board is probably similar to a logic board of a smartphone. It is powered by the latest 5th generation Intel Core M Broadwell processor. This is not actually a fast processor and will provide just enough processing power to do document processing, web surfing, watching movies, chatting or the likes. It's not enough to edit videos or edit high-resolution photos or even do 3D rendering.
The Intel Core M Broadwell processor is paired with an 8GB DDR3 1600MHz memory and a super-fast 256GB or 512GB PCI-e based SSD storage. PCI-E based SSD storage is significantly faster than a SATA III based SSD, and even way faster than the fastest hard disk drive on the planet.
The new Apple MacBook 2015 also features a new trackpad with a Taptic engine that provides a click sensation when you press it. It is pressure sensitive and you may need to adjust or learn some of its tricks for you to be fully comfortable using this new trackpad. Since this notebook is so thin, Apple is also using a new butterfly mechanism which should provide better typing control and feel.
Finally, one major sacrifice in this notebook is you get only one input/output connector, and that is the new USB-C connector. This USB-C connector is your one and only connector that will serve as your charging port, data transfers, physical to external devices or peripherals, and video output. This USB-C connector is faster and better than the USB 3.0 port we commonly see nowadays. If you need more external connections you will have to separately purchase adapters like the: Apple USB-C Digital AV Multiport Adapter, Apple USB-C to USB Adapter, or the Apple USB-C VGA Multiport Adapter. Other than the wired connectivity, you also get WiFi 802.11ac with Bluetooth 4.0, 480p FaceTime camera, and a headphone port located on the other side.
Apple is also using a new battery that looks like layers of thin sheets of illustration boards (probably even thinner than illustration board). It offers up to 9 hours of web browsing or up to 10 hours of Itunes movie playback. Of course, don't expect to reach this long in a real-world scenario. It really varies on your use of the notebook. The new Macbook 2015 uses arsenic-free, mercury-free, PVC-free, BFR-free, and Beryllium-free materials.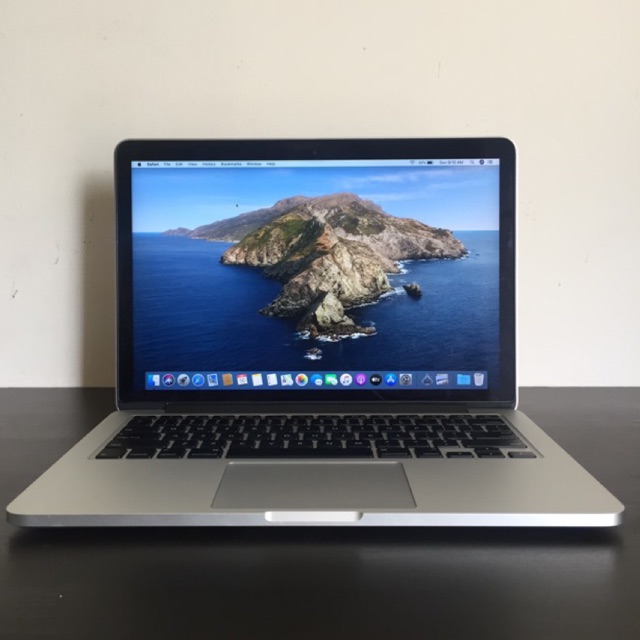 Price and Availability
The new Apple MacBook (Early 2015) comes in Gold, Silver, and Space Grey colors like I said earlier. The base model starts at $1,299 here. It comes with 1.2 GHz Intel Core M CPU and 256GB of storage capacity. The other variant is priced at $1,599 here and will get you a tad faster 1.2GHz Intel Core M CPU and a larger 512GB of storage capacity. It comes with a 29W USB-C power adapter, a USB-C charge cable, and a 1-year limited manufacturer warranty with 90 days free telephone support.
You Can Also Read: Apple MacBook Pro 13.3-Inch with Retina Display 2014 Reviewed 
If you want a visual presentation of the new Apple Macbook 2015, check out the video(s) below for more information.
New Apple MacBook Videos
Here's a video impression of the new MacBook 2015 courtesy of MKBHD: